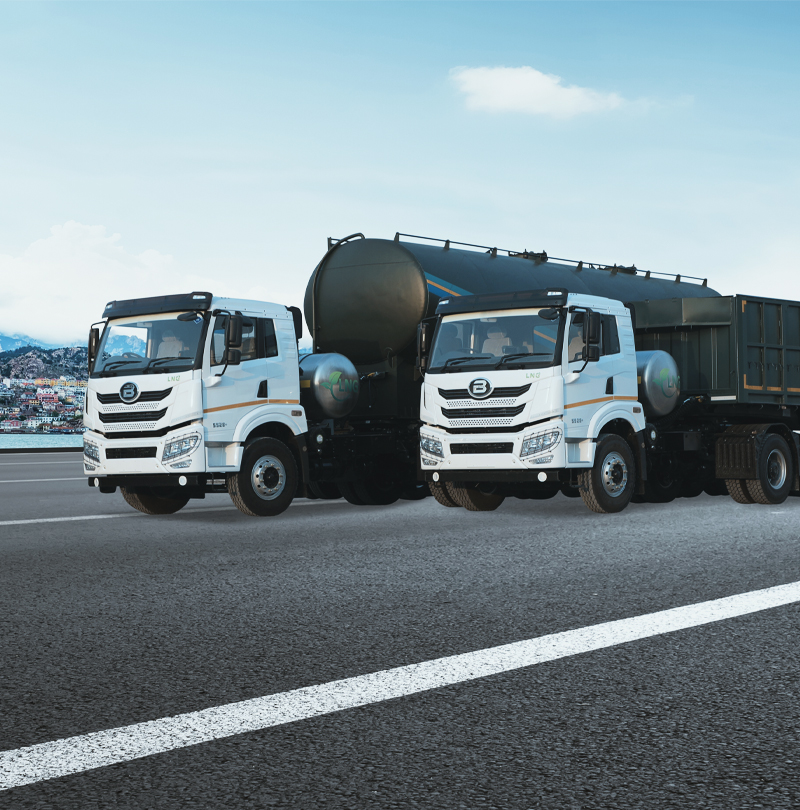 New Delhi: Blue Energy Motors, a green truck manufacturer, said it has won an order from Container Corporation of India Ltd (CONCOR) for the supply of 100 LNG- powered trucks.
A Navratna PSU under the Ministry of Railways, CONCOR is a leading containerized multimodal logistics services company supporting India's growing domestic and international trade. CONCOR is making strides in its commitment to sustainability and decarbonization of its operations by deploying Blue Energy Motors LNG-powered fleet of trucks at its strategic hubs to facilitate containers' first and last-mile movement.
Anirudh Bhuwalka, CEO of Blue Energy Motors, said, "This is a significant step towards providing momentum to India's green trucking revolution with our cutting-edge LNG-powered heavy-duty long-haul trucks. Our state-of-the-art LNG trucks will help CONCOR establish a more sustainable and environmentally conscious transportation ecosystem. Our green trucks are poised to lead up to a 30% reduction in CO2 emissions within the CONCOR fleet while delivering higher productivity and lower total cost of ownership. With this development, we envision to catalyse a paradigm shift in the logistics sector to inspire other players to embrace greener alternatives."
Blue Energy Motors' BE 5528+LNG trucks offer an innovative and effective solution to the pressing challenges of climate change. The BE 5528+ tractor was introduced as the first model, marking the beginning of Blue Energy Motor's entry into the green energy-fuelled heavy-duty truck industry. The trucks feature unmatched performance, a cutting-edge telematics system, and an ergonomically designed cabin for secure, comfortable long-distance travel with best-in-class TCO, the company said.
The BE 5528+ uses FPT Industrial's (IVECO Group) multipoint stoichiometric combustion engine for best-in-class fuel efficiency and quieter operation than diesel engines. It is the best natural gas vehicle available in the Indian market, with 280 horsepower and 1000 Nm of torque. The truck has the first 990-lt cryogenic LNG tank in its class, giving it an up to 1400 km range on a single fill. Given this long-range, range anxiety problems are well-cared for, and with the upcoming LNG dispensing network, adequate coverage across essential routes in the nation will be available without frequent refilling.
Blue Energy Motors, a zero-emission truck technology start-up, is disrupting the heavy-duty trucking industry by creating a clean alternative to decarbonize the environment by providing an immediate solution and breaking the barriers of economic returns. This development underscores the potential of such initiatives to drive positive change in the logistics industry and contribute to India's broader efforts to combat climate change, the release added.
Source :