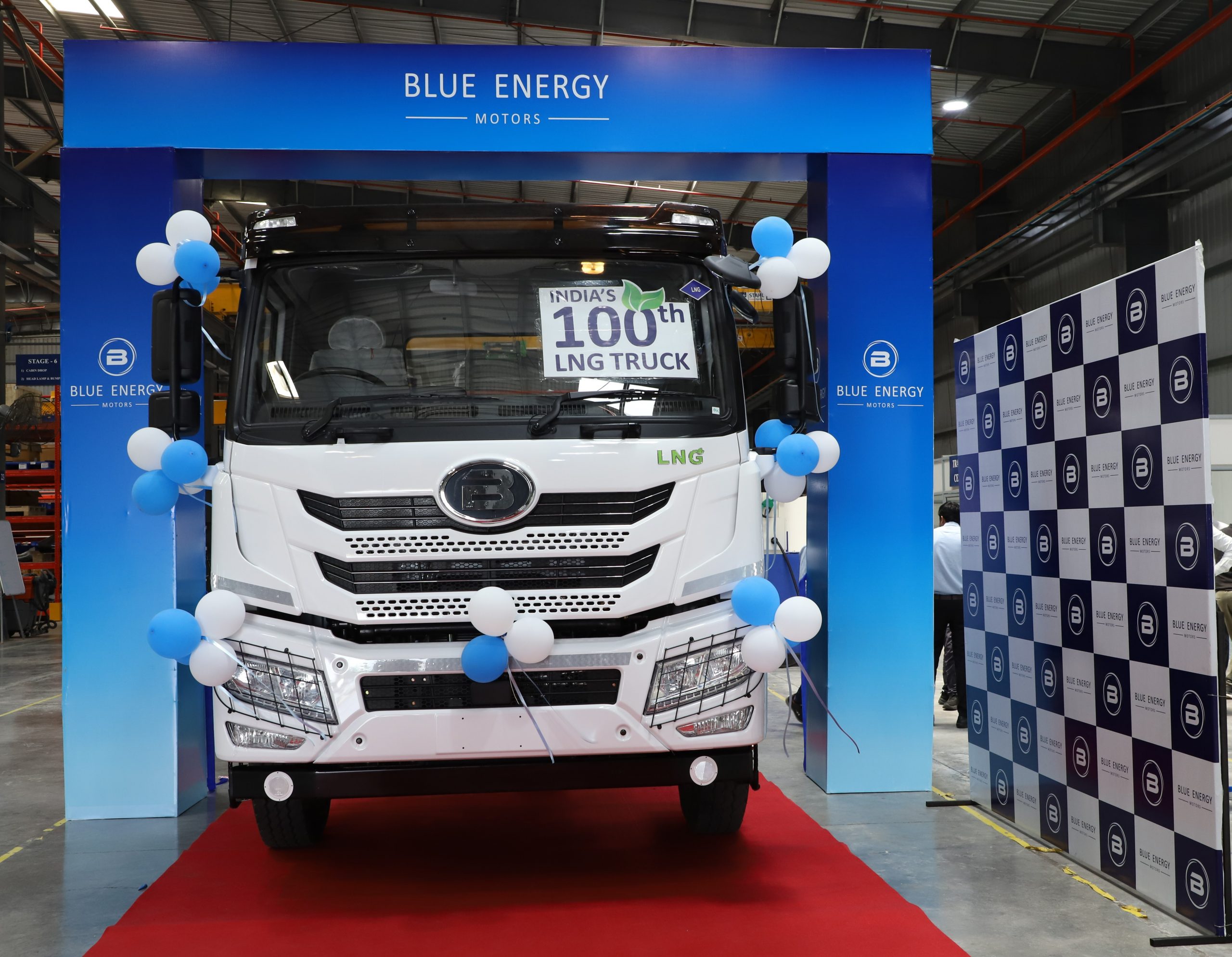 Blue Energy Motors, a zero-emission truck technology company has achieved manufacturing milestone of rolling out its 100th LNG truck from its Pune facility.
The achievement comes six months after it started sales of the 5528+ tractor truck. This it says is a major step towards sustainability as each LNG trucks emits lesser greenhouse gases as compared to diesel powered trucks.
At present, the 5528+ is being used in the cement and steel sectors. The truck uses FPT multipoint stoichiometric combustion engine technology and delivers best-in-class TCO and quieter operation than conventional fuel powered trucks.
With 280 horsepower and 1000 Nm of torque, it is said to be one of the most powerful liquified natural gas truck available for the Indian market. The truck has the industry's first 990-litre fuel tank which provides a range of upto 1400km on a single fill, ensuring adequate coverage across important routes of the nation as the LNG dispensing network is coming up.
The driver cab is equipped with air suspended seat and automatic climate control that offers a comfortable experience for the driver. The truck parameters are continuously monitored with AI and ML enabled proprietary telematics to ensure class leading productivity, supported by BEM own network touchpoints.
Anirudh Bhuwalka, CEO, Blue Energy Motors said, "Our trucks were conceptualised and built with the conditions and demands of the Indian duty cycles in mind. They are the most effective immediate viable solution for the pollution issue that the heavy-duty truck industry produces."
Recently, Blue Energy Motors concluded the strategic investment by FPT Industrial, the global Powertrain brand of Iveco Group, wherein FPT Industrial has acquired a minority stake in the company.
Source :