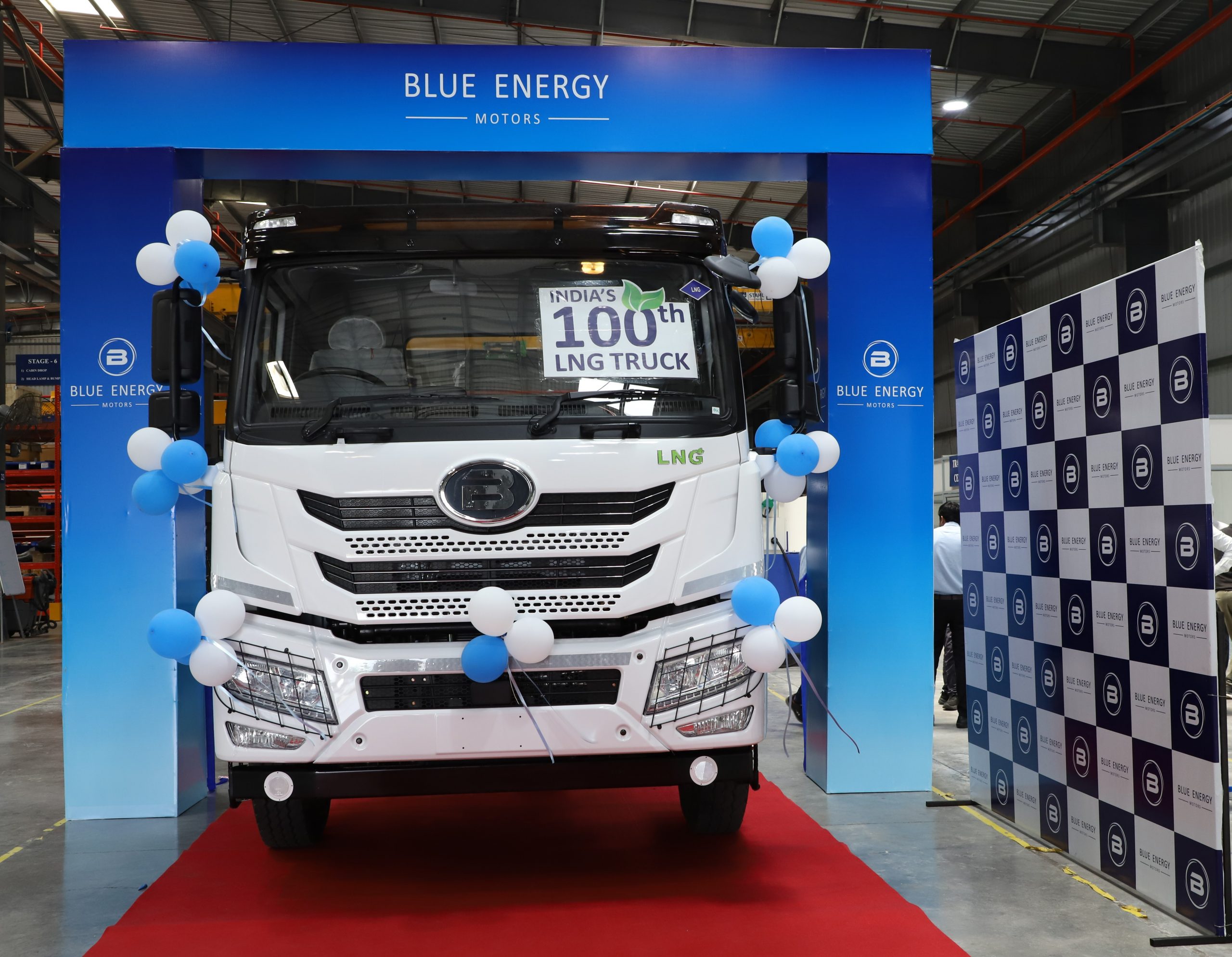 National, 11 May 2023: Blue Energy Motors, the Zero Emission truck technology company today crossed another significant milestone with the Roll Out of its 100th truck from its smart manufacturing facility in Pune. This is a major step towards sustainability as each BEM LNG trucks emits lesser greenhouse gases as compared to diesel powered trucks. With Blue Energy Motors ramping up the production, the heavy-duty trucking industry has an economically viable option available to immediately decarbonize the sector and contribute positively towards climate change.
The roll out celebration was conducted in Pune at the Chakan facility in the presence of Mr Anirudh Bhuwalka, CEO, Blue Energy Motors, and senior leadership team of Blue Energy Motors.
Speaking on this occasion, Mr. Anirudh Bhuwalka, CEO, Blue Energy Motors said, "No longer should sustainability be an option, but rather a way of life. Our trucks were conceptualized and built with the conditions and demands of the Indian duty cycles in mind. They are the most effective immediate viable solution for the pollution issue that the heavy-duty truck industry produces. We are sure that we will motivate more participants in the logistics ecosystem to embrace sustainable mobility and join the green trucking revolution".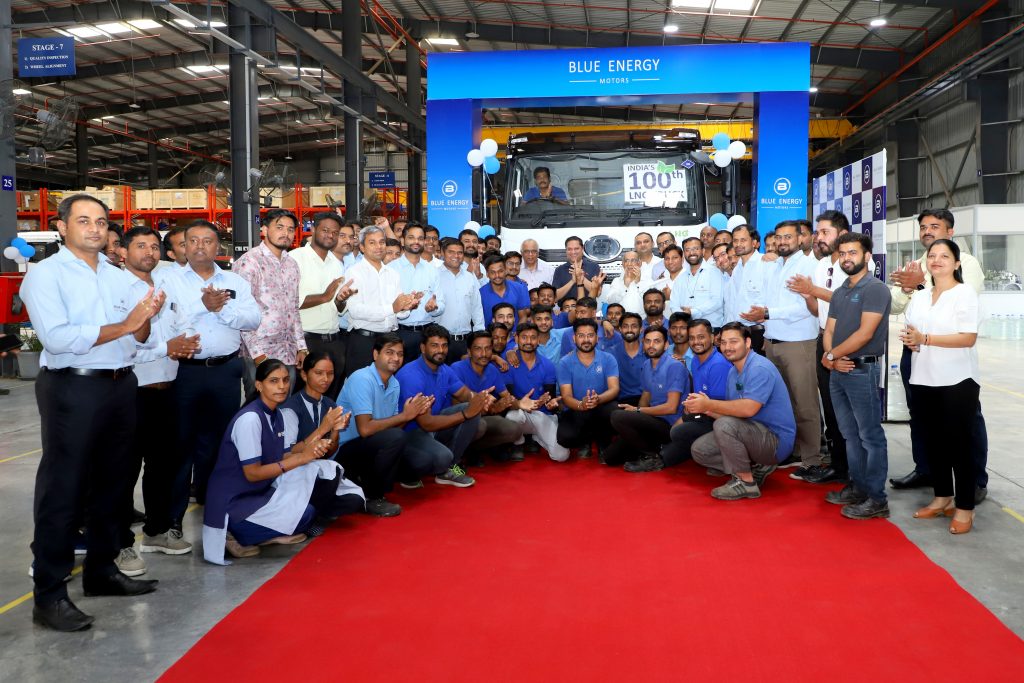 BE 5528+ tractor was introduced in the market as the first model in Nov'22, marking the beginning of Blue Energy Motor's entry into the LNG-fuelled truck industry. Since its introduction BE 5528+ has successfully lowered the logistics carbon footprints of the cement and steel sectors. The truck uses FPT multipoint stoichiometric combustion engine technology and delivers best-in-class TCO and quieter operation than conventional fuel powered trucks. With 280 horsepower and 1000 Nm of torque, it is the most powerful liquified natural gas truck available for the Indian market. The truck has the industry's first 990l fuel tank which provides a range of upto 1400kms in single fill, ensuring adequate coverage across important routes of the nation as the LNG dispensing network is coming up. Spacious driver cab of BE5528+ equipped with air suspended seat and automatic climate control offers a refreshing environment to the driver, making long hauls a comfortable drive. The truck parameters are continuously monitored with state-of-the-art AI and ML enabled proprietary telematics to ensure class leading productivity, supported by BEM own network touchpoints.
Blue Energy Motors has recently concluded the strategic investment by FPT Industrial, the global Powertrain brand of Iveco Group, wherein FPT Industrial has acquired a minority stake in the company. The partnership between the companies further strengthens the LNG trucks' application in India and will focus on jointly developing the next-generation heavy-duty Electric (BEV) truck platform in the coming future.
With the 10,000-truck installed capacity, which can be expanded further as the market develops and demand increases, Blue Energy Motors has established itself as a market disruptor in the clean energy heavy duty trucking space.
About Blue Energy Motors:
Blue Energy Motors, a zero-emission truck technology company is disrupting the heavy-duty trucking industry by creating a clean alternative to decarbonize the environment by providing an immediate solution and breaking barriers to economic returns. The company's disruptive business model enables customers to introduce next-generation truck technology into their fleets and empowers transition into green transportation solutions. (Further information is available on the Company's website www.blueenergymotors.com)
For more details, please contact:
Prakhar Saxena, Chief Marketing Officer, Blue Energy Motors
prakharsaxena@blueenergymotors.com
+91 (77188) 30080
Press Release